About Us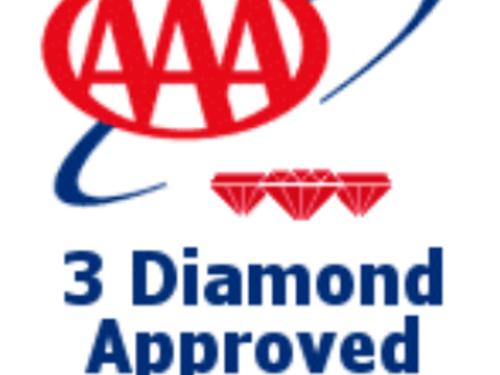 We offer three different types of guest room accommodations, a heated indoor indoor pool and a complimentary full hot breakfast with all your favorites including hot, made-to-order Belgian waffles.
Open all year, Plymouth Comfort Inn offers you not only all the amenities you expect, (including complimentary 24-hour wireless Internet Access), we also put you in reach of all the great New England attractions:
Close to Plymouth historical attractions: A quick drive takes you downtown to historic Plymouth Rock, the Mayflower II, Plimoth Plantation, and numerous other sites and attractions. Learn more about Plymouth historical attractions.
Close to fantastic shopping: Plymouth's all-new Colony Place, with dozens of stores, delivers a spectrum of shopping only a three-minute drive away. No matter what you need, you'll find it here - from top-quality clothing for every member of your family to casual and fine dining, it's all at Colony Place. Learn more about all the Plymouth visitor attractions.
Close to beautiful downtown Plymouth: Historic homes, quaint shops, gift emporiums, art galleries, restaurants, and of course pizza are all steps from Plymouth's waterfront tourist attractions - and they're all close to Plymouth Comfort Inn.
Close to a world of dining: Whether you enjoy traditional New England fare or Italian, Thai, Japanese, Chinese, Mexican, or even the cuisine of Brazil - they're all nearby, right here in Plymouth. Learn more about Plymouth visitor attractions.
Close to Red Sox, Patriots, Celtics, and Bruins: All Boston-area sports teams are accessible by car (just 45 minutes for the Patriots, and under an hour to Boston for the others). Commuter rail to Boston from Kingston puts you within a quick cab or "T" ride of the Sox, Bruins, and Celtics.
Close to Boston, Cambridge, Newport, Providence, and Cape Cod: Wherever your day trip plans take you, Plymouth Comfort Inn is a perfect home base for your New England vacation. Enjoy the rich fabric of Boston, where Trolley Tours or Duck Boat Tours give you an unforgettable glimpse into this "Athens of America." Walk the famous Freedom Trail through historic downtown Boston, the most "walkable" city in America. Visit Cambridge, home to Harvard and MIT; Newport, with its amazing mansions on Bellevue Avenue; Providence, where "Federal Hill" presents dozens of Italian gourmet restaurants in a half-mile stretch on Atwells Avenue; and of course Cape Cod, with its world-renowned seafood and quaint seaside villages. And don't forget Gloucester and Salem, The Witch City, on our North Shore, each an easy day trip away.
Contact us and make your reservation today. We look forward to welcoming you!
*About the AAA Three Diamonds
AAA Three Diamond hotel The AAA Diamond Rating Process is North America's premier hotel rating program. Whether you seek simple roadside accommodations or a destination resort experience, trust AAA's reliable Diamond ratings to guide your decisions.